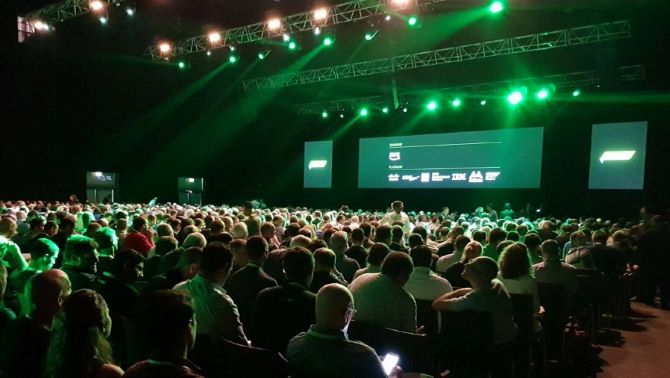 11.03.2019
MinerEye to demonstrate AI technology for data protection at GTC 2019 Silicon Valley
TEL AVIV, March 11th, 2019 – MinerEye will demonstrate its Interpretive AI™ Technology, for automating information governance and security of unstructured data, at Nvidia's GTC2019 at the Silicon Valley on March 17-21, San Jose (booth #236).
"Combining MinerEye's and Nvidia's technologies has proved a strong tool for our customers," says Mr. Yaniv Avidan, CEO of MinerEye. "MinerEye's Data Tracker™ automatically discovers, tags and continuously tracks unstructured data. Running NVidia's Tesla V100 we are able to support significantly more data volume and throughput using less power and computing resources, demonstrating results that couldn't be reached before."
"By deploying AI, we can categorize and track data at the byte and pixel level, automatically and with no need for a pre-defined manual policy. In this way, we enable companies to shed a light, put in order and secure large amounts of unstructured data that until today were inaccessible and/or unmanageable. Companies deploying MinerEye can also now be assured that they truly comply with data protection regulations such as GDPR," adds Mr. Avidan.
With thousands of computational cores and 10-100x application throughput compared to CPUs only, GPUs are the preferred processor for AI over big data when it comes to extreme unstructured data. Applications such as cybersecurity, autonomous vehicles, medical imaging, and many others require significant data for image classification, video analytics, speech recognition, and natural language processing.
About MinerEye
Powered by Interpretive AI™, MinerEye technology discovers, classifies and continually tracks data by its essence, regardless of its form and content type; and wherever it resides. With MinerEye's unique approach, companies can now discover, organize and continuously track previously undetected and unclassified data by scanning enterprise repositories at the byte and pixel level. Sensitive data can be secured according to data protection and compliance regulations including GDPR, HIPPA, PCI-DSS, SOC2, and EU-US Privacy Shield. Employing machine learning and computer vision, MinerEye's flagship product DataTracker™ is helping companies minimize data, ensure data segregation, monitor and fast-track cloud migration, protect data against security breaches, and implement regulations such as the right to be forgotten. For more information visit www.minereye.com, or watch a video of our solution.
next post

previous post